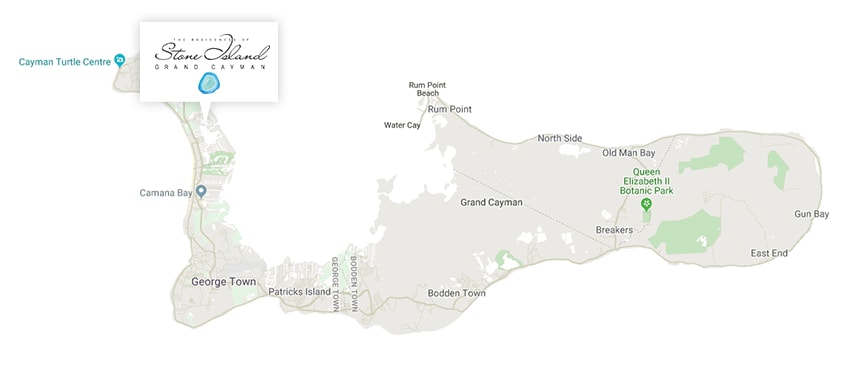 The Residences of Stone Island are within walking distance to the renowned Seven Mile Beach, accessible via a multi-use trail, and are in close proximity to the Cayman Islands Yacht Club, offering a full-service marina, restaurants and amenities.
Thanks to the direct mooring spots, residents can indulge in a short boat ride to North Sound or a calm sail to Stingray City and Rum Point departing directly from the comforts of home.
Stone Island is also just minutes from conveniences, upscale shopping and entertainment at Cayman's epicentre, Camana Bay, with easy access to grocery stores, world-class boutiques and restaurants, as well as major hotels like The Ritz-Carlton Grand Cayman, Westin Grand Cayman Resort and Kimpton Hotel.
With all of this so close, it makes living that much easier, while still having a secluded space to come home to. This space in itself is a community with its 44 residential units and a plethora of carefully thought-out and curated amenities.
Live at The Residences of Stone Island and embrace the waterfront lifestyle.